Suppliers of Wiping Products Since 1960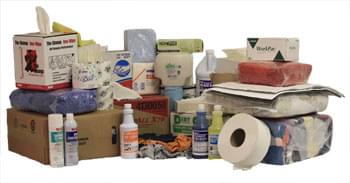 At Wipeco, Inc., we have spent over 50 years providing the industrial, manufacturing and janitorial industries with quality wipers. We offer a variety of products including; recycled wiping rags, new wiping rags, disposable paper wipers, spill absorbents, towels, towel & tissue, as well as various janitorial and maintenance supplies . We are proud to offer a high-level of customer service and satisfaction. Providing special attention to detail, we offer Metal-Detected wipers , custom packaging and quick delivery. We are sure to provide your company with the items you need to get the job done.
Call us today! (708) 544-7247
Woman Owned and Family Operated
Proud SMART Member
for over 50 years

---
Privacy Policy
Copyright 2016. Wipeco, Inc.
250 N. Mannheim Rd. Unit B, Hillside, IL 60162
|
Phone: (800) 444-7247
|
Fax: (708) 544-7248